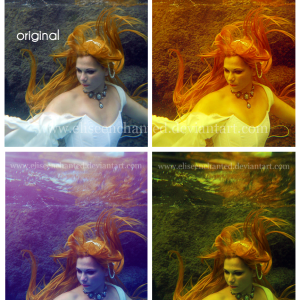 Title: Underwater Photo Action for Photoshop

Category: Photo Effects

filetype: ATN

file size: 1.1 MB

author: eliseenchanted

Description:

Here is another free photo action for Photoshop that changes the color tone of your image. The photo action was created for a underwater mermaid stock image, so it works beautifully for water/underwater photos. The action has three color variations: one orange tone color action, one purple color and one green tone color.

They all look great on similar photos; but you can also try this photo color action for other images too. You can download it for free.
Rate: 4.00 ( 1 votes) Report Link:
Tags: photo