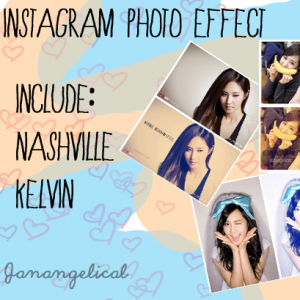 Instagram is a fast, beautiful and fun way to share your photos with friends and family. Snap a picture, choose a filter to transform its look and feel, then post to Instagram. Share to Facebook, Twitter, and Tumblr too – it is easy and most of all free.
It's photo sharing, reinvented. Instagram has various schemes that offers you to apply filters to your pictures with your own little touch. Instagram effect can also be achieved in Photoshop.
Download this photo effect action that will add a nice effect to your images. The ATN file contains 2 Photoshop actions with soft color effects. Free download for this Instagram effect Photoshop action!
rating: submitted by:admin views: 8049 website:sweetprimerose.deviantart.com