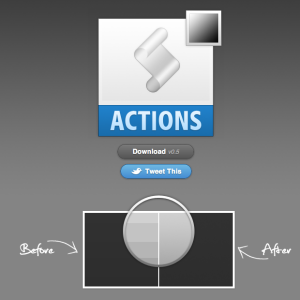 Title: Remove Banding of Gradients Photoshop Action

Category: Special Effects And Textures

filetype: ATN

file size:

author: Jeff Broderick

Description:

If you are using Photoshop, you should already have encountered the issue of banding in gradients. This usually happen in 8-bit but, even when working with 16-bit, this can occur if you need to apply an 8-bit filter. No More Banding is a Photoshop action which automatically converts your document into 16-bit and applies a new layer to the top of your group/document which fixes fixing all the banding.
Rate: 3.67 ( 3 votes) Report Link:
Tags: halftone remover