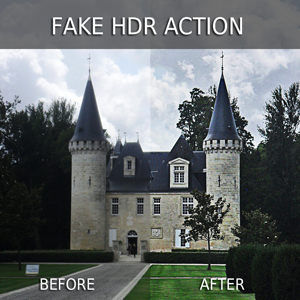 Title: Fake HDR Photoshop Action

Category: Photo Effects

filetype: ATN

file size: 476 kb

author: annamnt

Description:

This action is doing a great job at boosting colors, bringing details and balancing the shadow areas on a photo with strong contrast like those shoot in midday sun. Plus it doesn't blur like mot of the HDR shots, it sharpens. After you run the action , there is a gray layer called "burn"- you can dodge or burn at your taste additionnaly with the white or black brush.

It works good on some pictures ant not on others. The fake HDR effect is obtained using the High Pass Photoshop Filter.
Rate: 4.50 ( 2 votes) Report Link:
Tags: