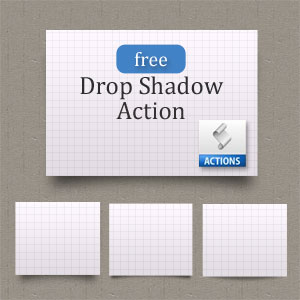 Title: Shadow Action Photoshop

Category: Frames And Borders

filetype: ATN

file size: 1.4 kb

author: psddude

Description:

In this post, I'll be providing four 'Actions' for Photoshop that create a couple of those great looking drop shadows we see across the web now-a-days. Along with the download, I'll provide an image displaying how each shadow looks, as well as instructions for installing and using them. The 'Actions' pack includes three warped shadows intended for box corners, and one shadow acting as a mid lift.

If you like these actions and decide to use them, I would note that I did not alter the shadow's opacity. This is something that I normally do while working, but it always depends on the background you are working on and what effect you are going for, so I left it at 100% to be modified as per situation.
Rate: 3.63 ( 16 votes) Report Link:
Tags: shadow drop shadow shadows cast shadow