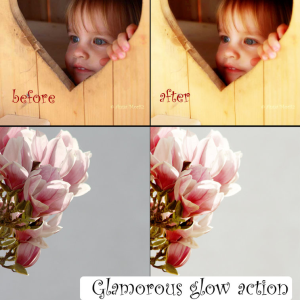 Title: Glamorous Glow Action Photoshop

Category: Photo Effects

filetype: ATN

file size:

author: annamnt

Description:

This is my first PS action that I have made. It was originally meant to be used on portraits and faces, but it works as well on flowers and other objects. I did not flatten the layers at the end, so you can still adjust the opacity, add or remove them to your taste.

The action adds a glamorous glow effect to your photos. So, from a simple plain photograph you can obtain a glamour glow effect that you often find in fashion magazines.
Rate: 4.00 ( 1 votes) Report Link:
Tags: